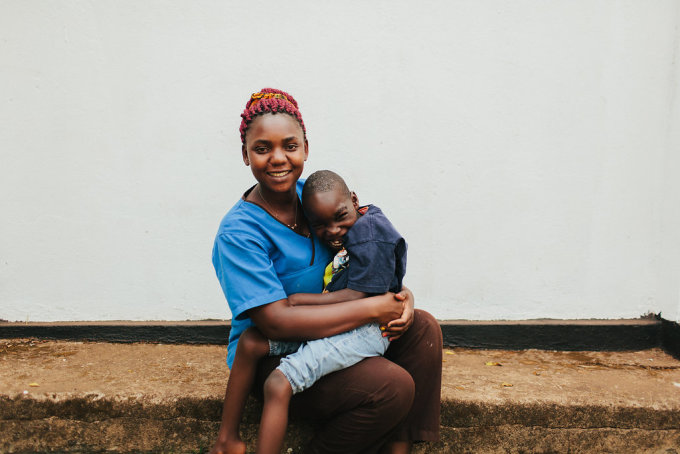 Collin
He's the smiley guy of our bunch, this little man is rarely seen without a smile! He loves to laugh and enjoys every moment, except when it's bath time! His laugh is contagious, when its sweet sound fills the air you can't help but smile too! His partner in crime and best friend is Caleb they are just about inseparable.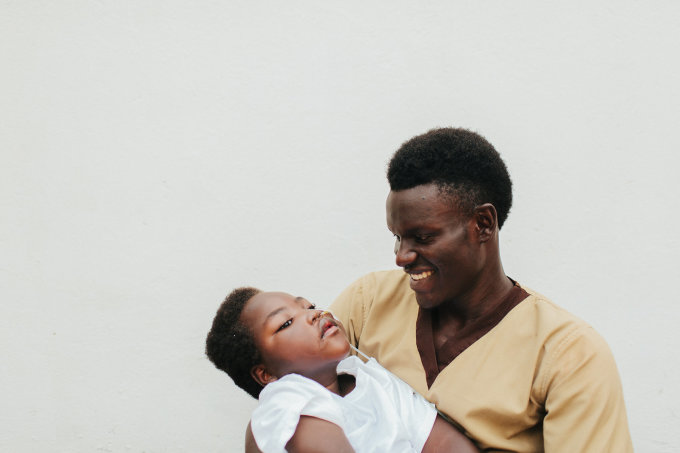 Joey
Our precious Joey has Cerebral Palsy. One of his favorite things is to wake up in the arms of anyone willing to hold and cuddle him. When around the ladies he loves to swoon them by batting his eyelashes and flashing an irresistible smile their way.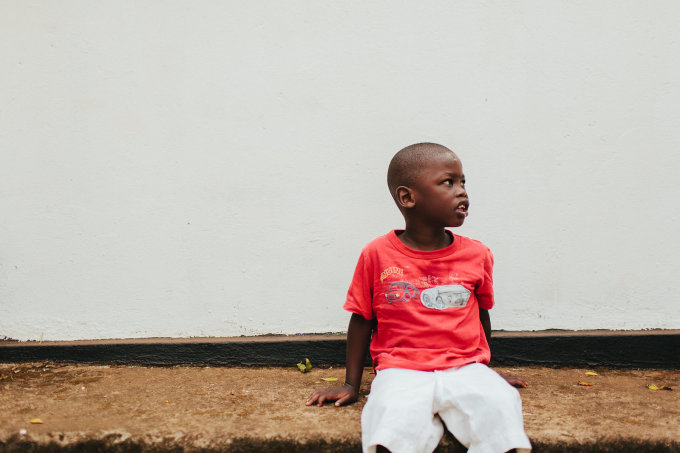 Jonah
This handsome boy has such joy that it cannot be contained. There is no other word to express it our Jonah is just filled with JOY! He loves to smile and is always filling our home with his sweet sounds of excitement! One of Jonah's favorite things is to be outside taking in the fresh air and the sunshine.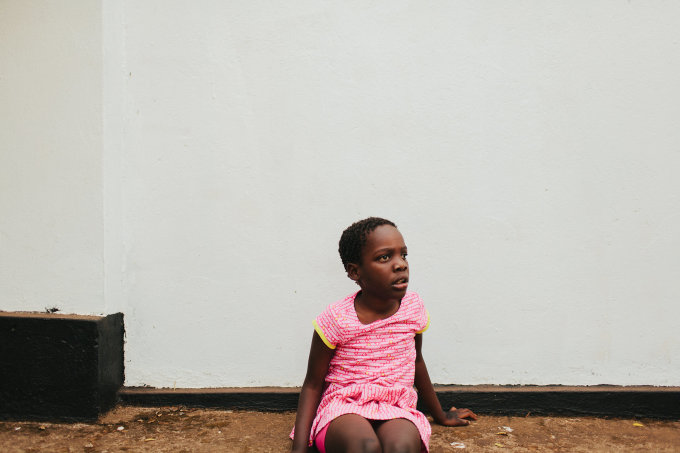 Anita
Anita loves to smile and has the sweetest laugh you will ever hear! She loves to explore the outdoors and has an adventurous heart. Anita loves to be cuddled with every chance she gets! She loves music and enjoys being sung to. We are so excited to see her become more independent as she continues to learn life skills.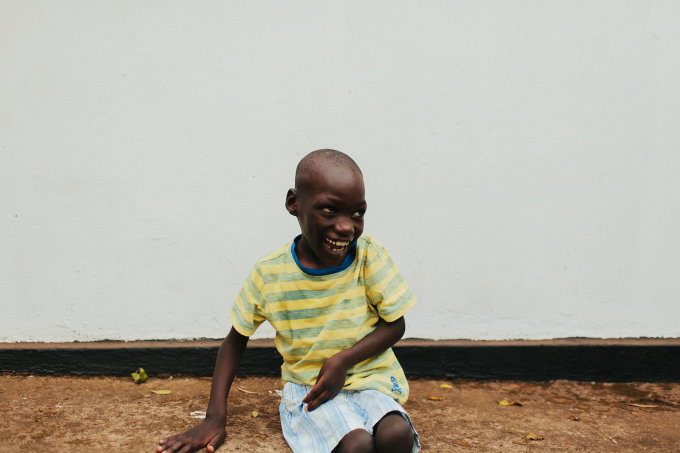 Caleb
Caleb has the sweetest personality, and simultaneously the most fierce determination, never letting anything stop him! He plays the 'big brother' role to all of our 'Gems'. He enjoys helping out whether it's feeding baby Arthur or passing his best friend Collin a toy, who he is never far from always making sure he is okay. He is such a tender-hearted little guy!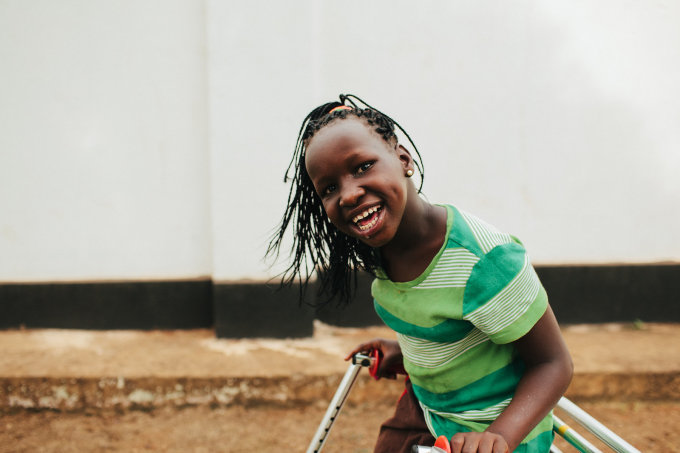 Bethany
Bethany has several special needs, but she never lets that stop her. She is continually serving others, wiping mouths, feeding and pulling the others on her lap to soothe them. She walks using a walker and has the most compassionate heart for others.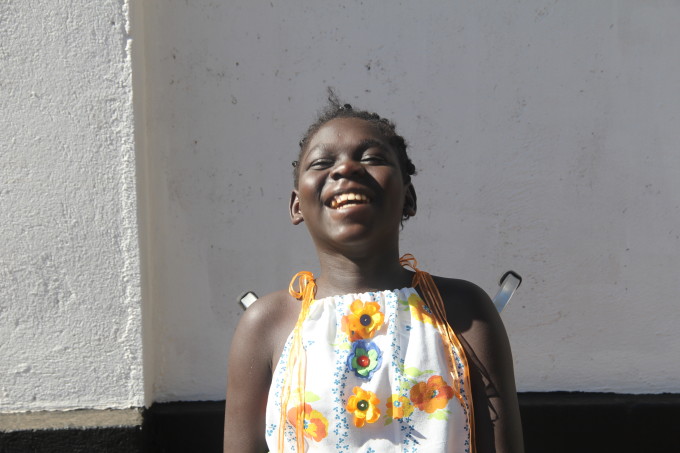 Pearl
Pearl is Sassy and Joyful! She loves to shake hands when you greet her and loves meeting new friends. When she first came home to us, she was severally malnourished and withdrawn. Now today she is out spoken and loves to shout for Joy! We love seeing the miracle that has taken place in her life and can't wait to see all that God does through our Pearl!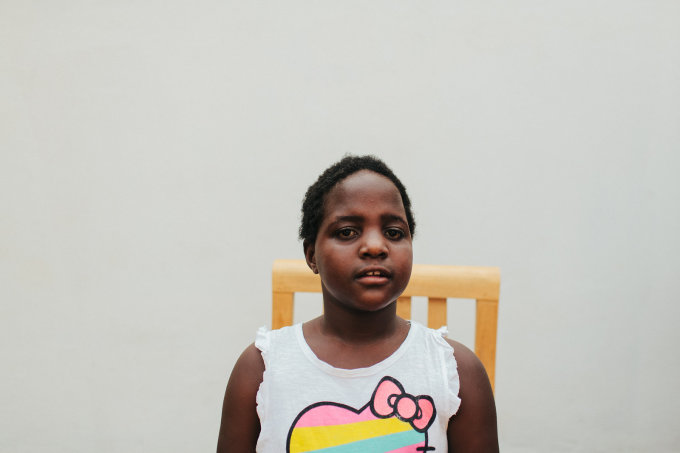 Jane
Jane is so full of life and has a bubbly personality. She is sassy, sweet and loves to giggle. Jane loves to play outside, and her smile radiates as she runs in the sunshine. It's either kicking the football or playing on the slide anything but sitting still with this little lady.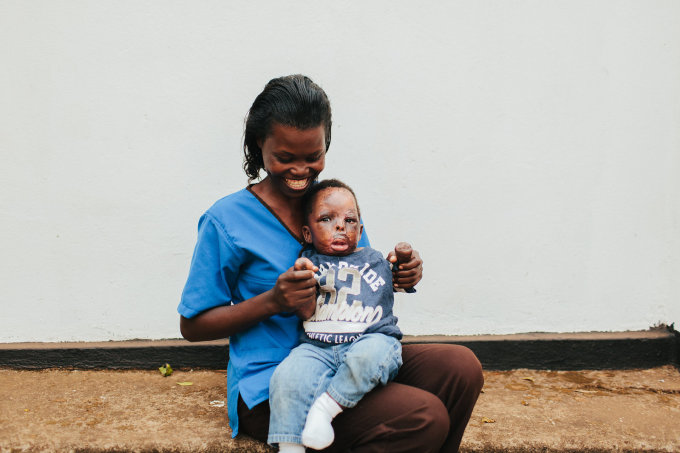 Joshua
Joshua is one of the most tender and sweet hearted children. He loves to be help, and could sit on your lap for hours on end. He falls asleep at night playing with his toys that are almost never out of his hands. It is easy to pick up this little guy and cuddle away hours at a time.
Nehemiah
We had the incredible opportunity to give Nehemiah his name. With much prayer we decided on it because it means "God comforts"...our sweet boy has had so much pain, but he is filled with so much joy and love. His face lights up and he lovingly calls the nannies "mama"- it melts our hearts every single time. He is a little love bug always clapping, singing, banging on the drums or playing football.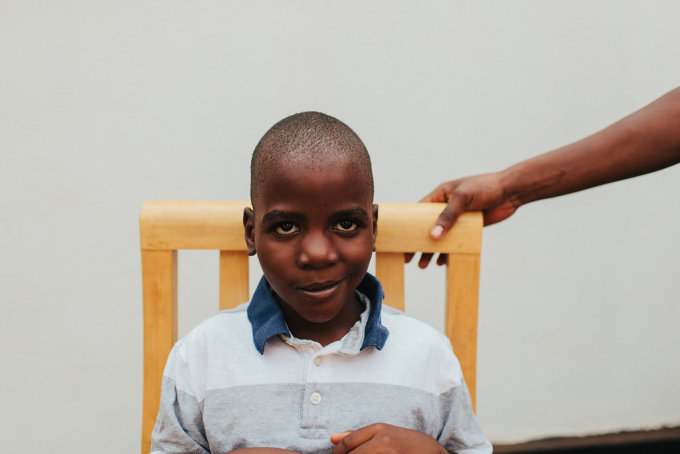 Shafik
With Shafik's shy personality and his love for snuggles and hugs, its impossible not to fall in love when you meet him. He enjoys music and exploring the outdoors. Even though he is one of the most mobile in our home, he is always looking to be picked up and cuddled! Shafik has autism and mild brain trauma but it is our prayer that he will heal and someday find his voice.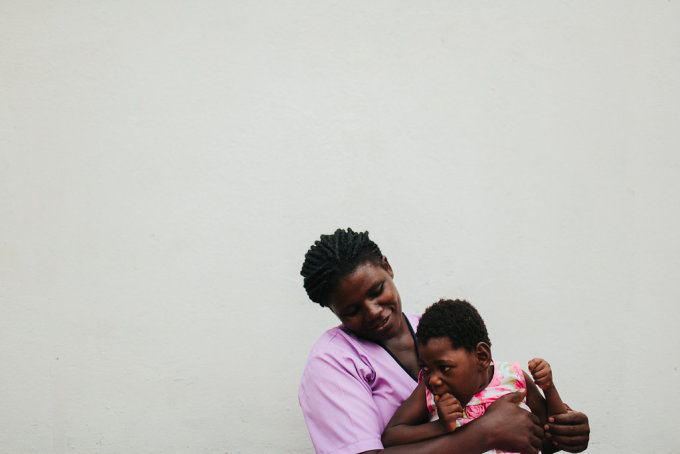 Hannah
Hannah brings so much joy and laughter to our home! She may seem small at first, but she has a big personality and is a joy to all who know her! She loves to be held and enjoys playing with her toys. Whether it's rolling or stretching she is always on the move. We think we may have a future gymnast in our midst.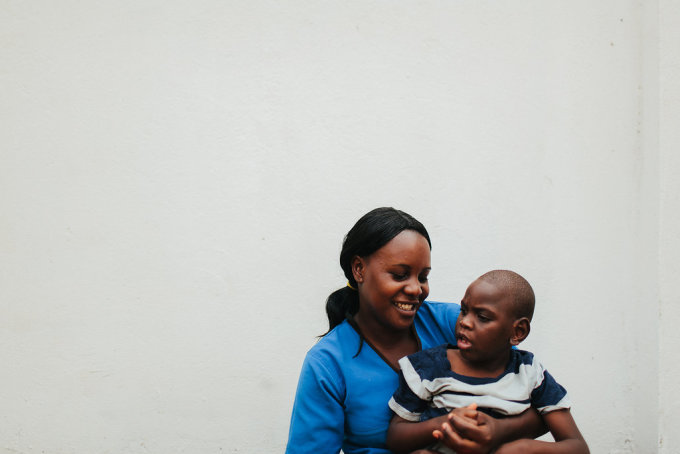 Jesse
With Jesse's sweet manner and attitude it's hard not to fall in love when you meet him! Jesse has cortical blindness so one of his favorite things is to be cuddled and held close. He is a determined and adventurous little guy always exploring the World around him and finding new things, smells, textures and sounds.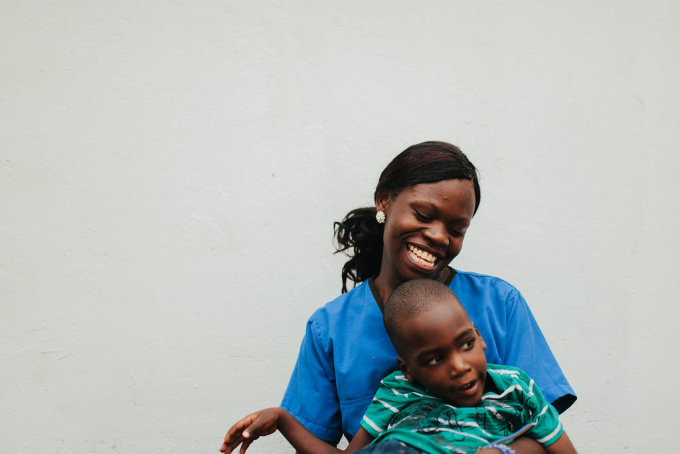 Hudson
Hudson may appear shy when he first meets you, but it doesn't last long. In no time he will be overflowing with smiles and laughter. He is so full of life and loves to be snuggled and rocked to sleep! Hudson also enjoys running around the grass with assistance and playing football (Soccer).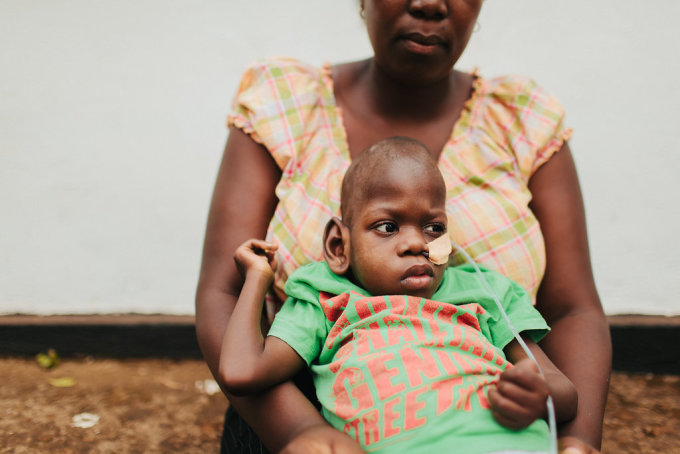 Justin
Justin is our little love bug! He loves to be cuddled and talked to. He also enjoys listening to music and being read to. Due to Justin's several special needs (Cerebral Palsy, Hydrocephalous and Epilepsy) Justin has a hard time gaining weight and a week immune system so is often battling a fever. If there was one word used to describe Justin it would be a fighter! His best friend is Johnie they are practically inseparably and are their happiest when together.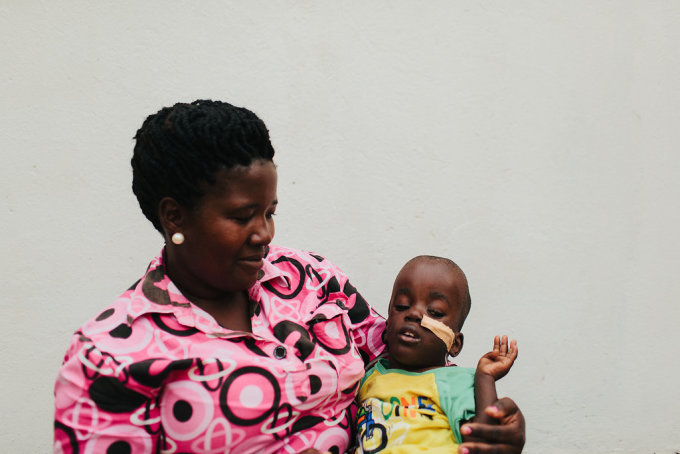 Johnie
Johnie's favorite thing to do is to be held and cuddled. He enjoys being talked to, being read to and listening to music! Because of Johnie's severe special needs (Severe Spastic Cerebral Palsy, Hydrocephalous, Epilepsy and Reflux Disease) he has trouble staying awake and often sleeps. His best friend is Justin, they are never far apart and love lying around playing side by side.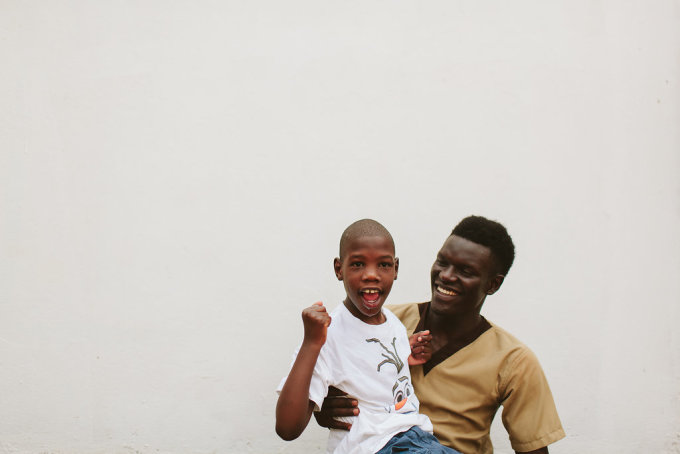 Joram
This handsome boy has such joy that it cannot be contained.There is no other word to express it our Joram is just filled with JOY! He loves to smile and is always filling our home with his sweet sounds of excitement! One of Joram's favorite things is to be outside taking in the fresh air and the sunshine or going for a stroll around the compound in his wheelchair.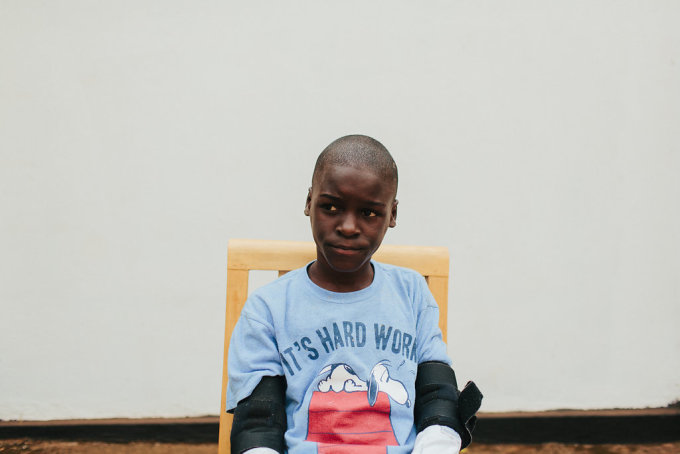 Zeke
Zeke is such a sweetheart and we're so in love with him. We were so very excited and honoured to give him his name which means, "God Strengthens". Zeke has autism and several other special needs as a result of his severe Malnutrition. It has been a joy and privilege to watch him change from the shy withdrawn boy that first entered the home, into one who has learned to crawl loves being with his nannies and especially loves exploring outside.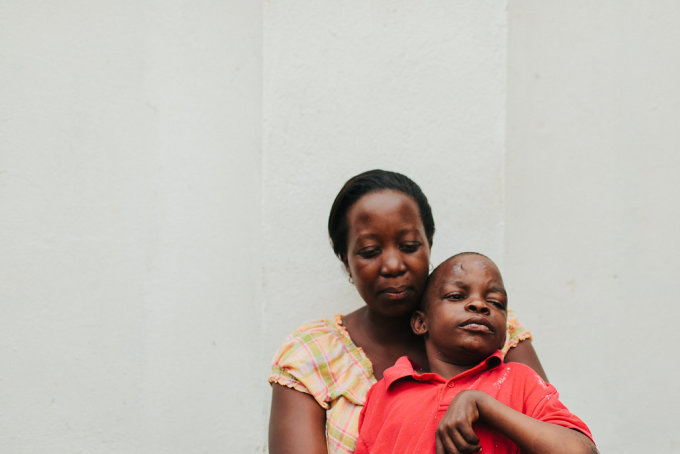 Tony
When Tony first arrived home into the Gem he was an abused, battered, malnourished, reclusive shell with sorrow in his eyes. Today his eyes, and smiles tell a truly different story, Tony has seen tremendous healing both physically and emotionally. Tony loves going to class playing games and sitting getting read to.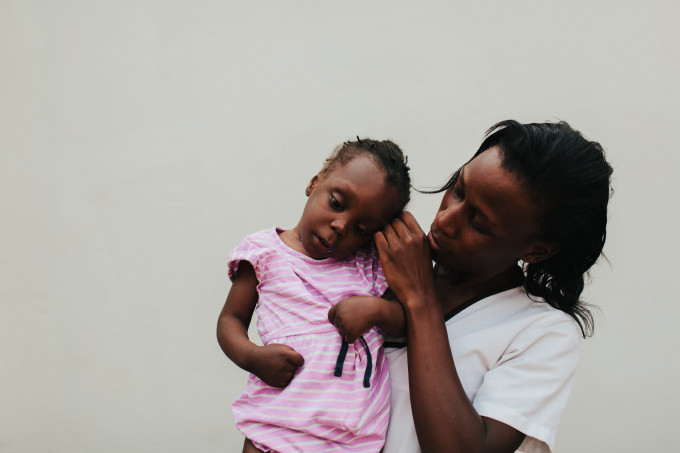 Haura
Haura fills our home with so much sweetness! Haura is a girly girl and loves all things pretty, and especially loves getting her hair braided by her nannies! She is always rocking the latest hair fashion! When she is not being cuddled, she loves walks in her wheelchair to see the flowers. She enjoys being talked and read to and her favorite part of the day is nap time!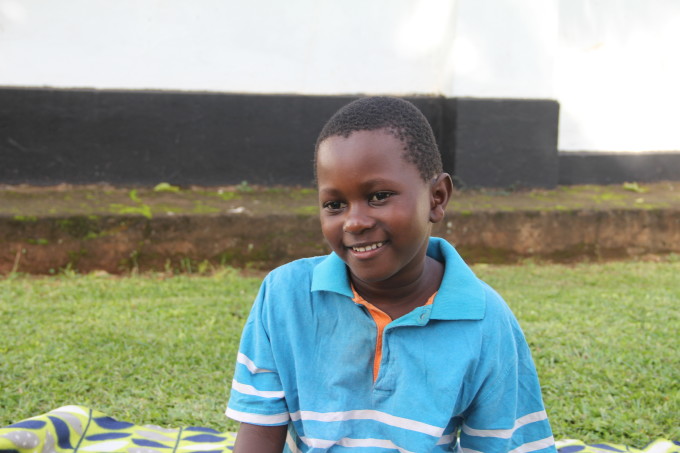 Zachariah
Zachariah has an adventurous spirit! He loves to play outside in the grass, climb trees, and play in the sand. He is always on the move looking for the next adventure! Zachariah has Autism and several other special needs, but he doesn't let that stop him! He loves to meet new friends and loves to be held!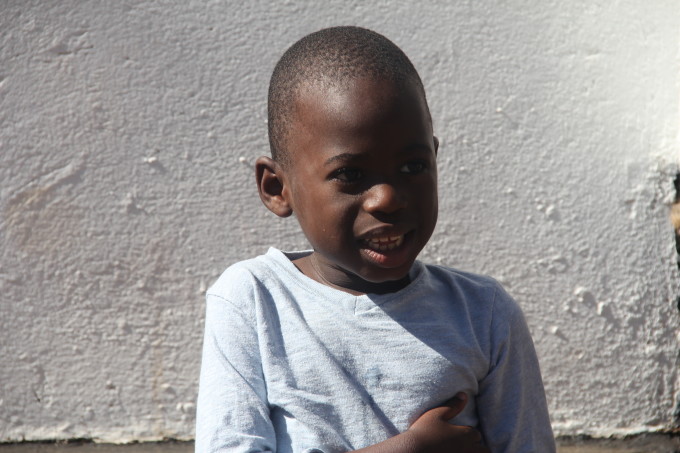 Jeremiah
Jeremiah is shy at first, but quickly wanting to be held and carried around! He loves to swing and can spend hours swinging in the sunshine. Jeremiah has Autism and several other special needs. He also loves to run around the compound and we think we may have a future olympian!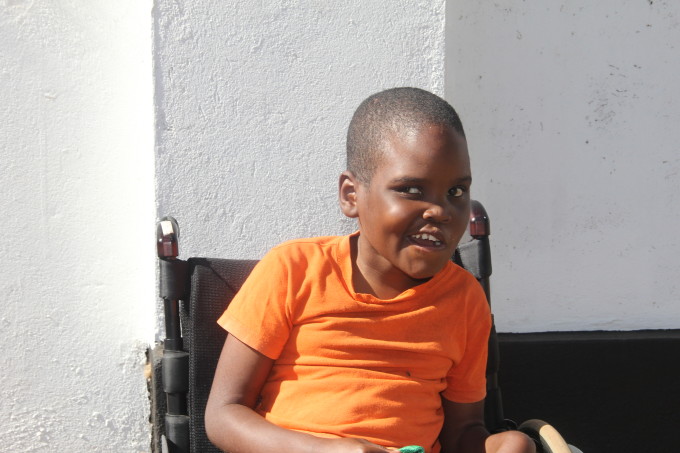 Hamza
Hamza may appear shy when you first meet him. He is a quiet boy by nature and he loves to spend time sitting on the porch and playing quietly with toys. When it is meal time you can find him waiting outside of the kitchen watching the cook prepare the food. His favorite things are toys and food!! He is such a sweet addition to our home!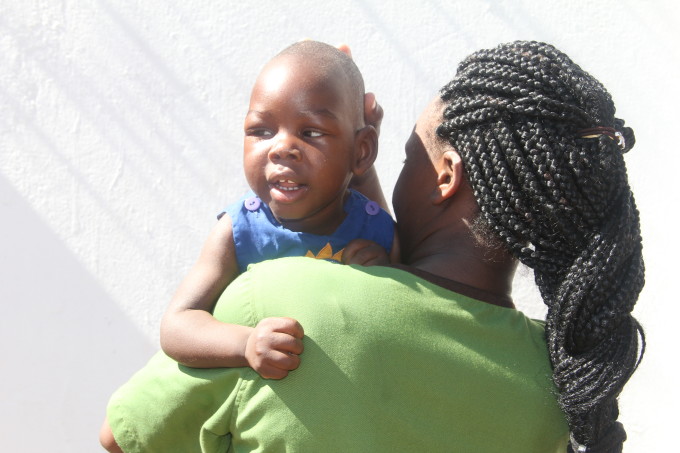 Josiah
Baby Josiah is our youngest gem! He loves to be carried around and cuddled! His favorite time of the day is story time. Josiah has Cerebral Palsy and several other special needs. When he's not being carried around,you can usually find him enjoying his stroller and the sunshine!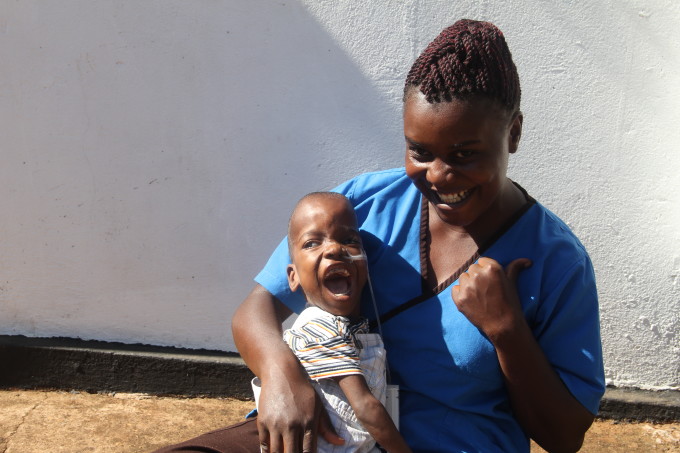 Opio
Opio has the biggest smile! His smile fills our home with so much Joy and Happiness! When Opio came into our home he was severally malnourished. He has now much improved though he is still small! He loves to be read to and enjoys going to our preschool baby class! He is social and loves meeting new friends!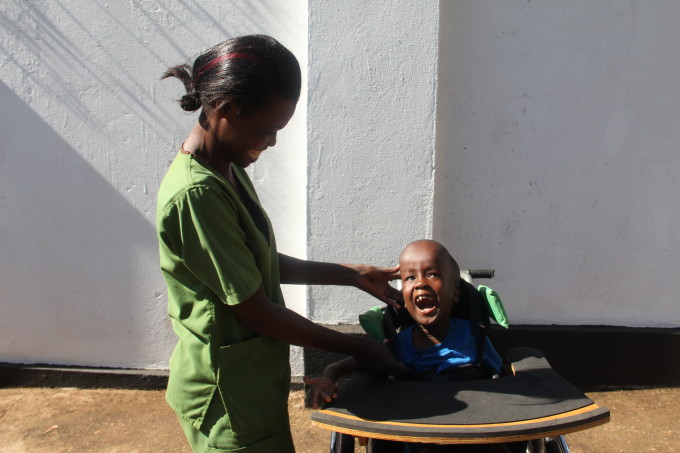 Mattie
Mattie has the sweetest personality and the greatest smile! He loves being read to and enjoys playing with toys! Due to Mattie's Cerebral Palsy and Hydrochephelous it makes it difficult for him to hold up his head on his own.Thanks to physical therapy he is improving so much! He also loves swinging and spending time in the classroom!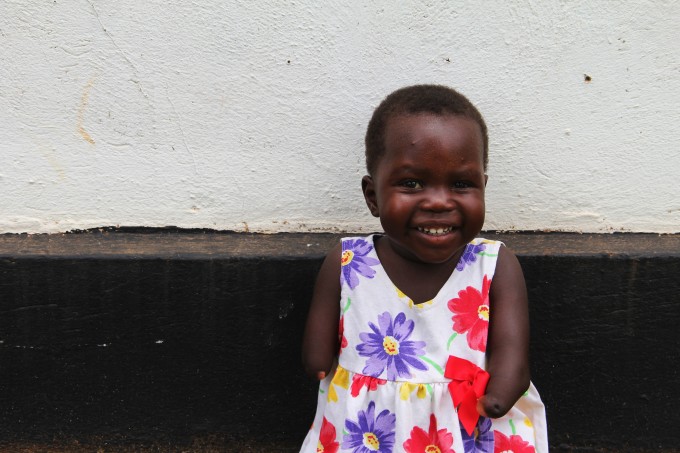 Mercy
My name is Mercy! I just joined my Gem family last month. I was very shy at first but I am slowly feeling more at home and becoming more comfortable. I was very sad at first but my smile is slowly appearing more and more. I am very independent and I am always wanting to try new things! I love to play ball when I lay on the floor and you play with me. God is working in my life and they say I will do big things for Jesus!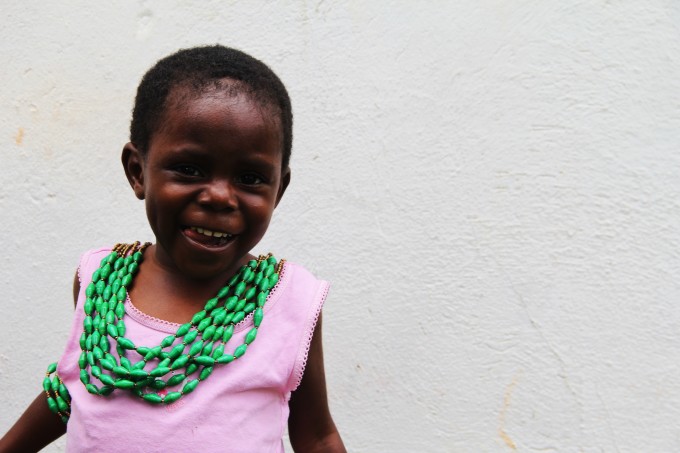 Sandy
My name is Sandy! I am feisty, girly- girl and spunky! I love to learn new things. Recently I took my first steps and I am so excited to be learning to walk. I am also learning to talk one word at a time. I have come a long ways since coming home in March and I am thriving. God is restoring my body and heart and I am learning to love and be loved.
Latif
Latif is a joyful rambunctious little one! He loves to chat with his nannies and his favorite word is "Mama". Latif has hydrocephalus and cerebral palsy, but he doesn't let that stop him from being very active! He loves to be held, read to and cuddled!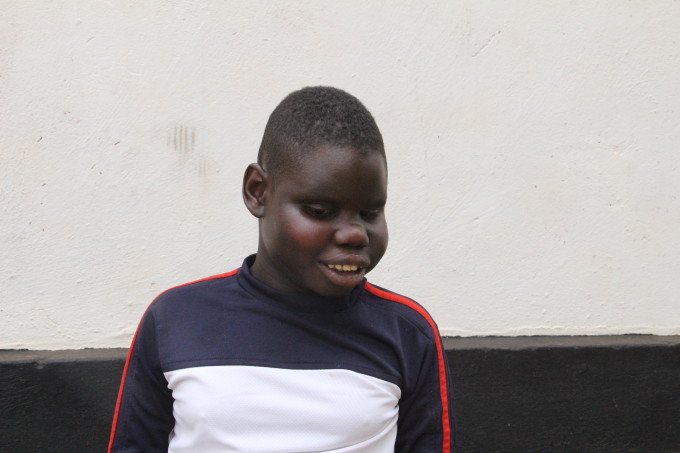 Francis
Francis is shy when you first meet him but he warms up when you spend time talking to him. He has visual impairments and we dream of the day he is able to attend a blind school. We know God has big plans for him and we can't wait to see all that he will accomplish!